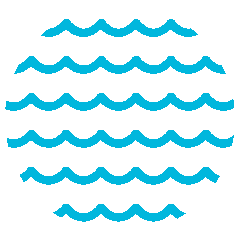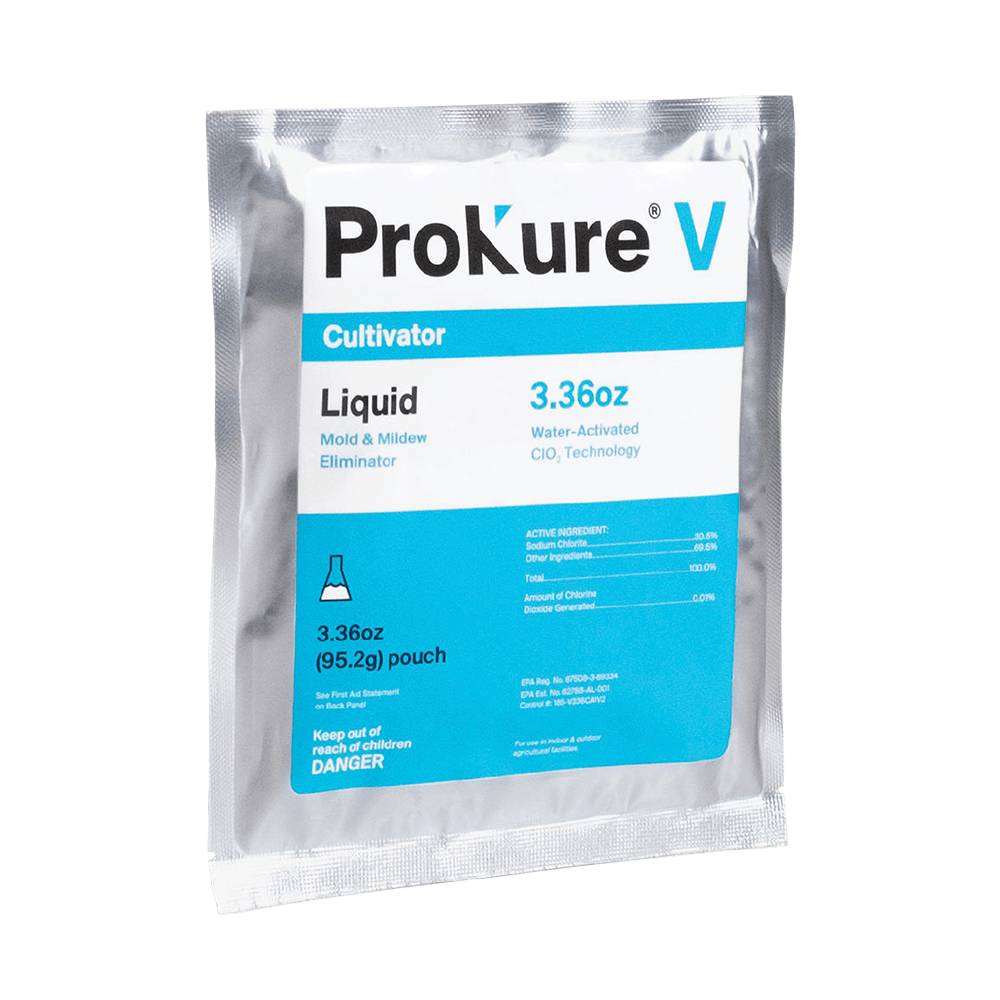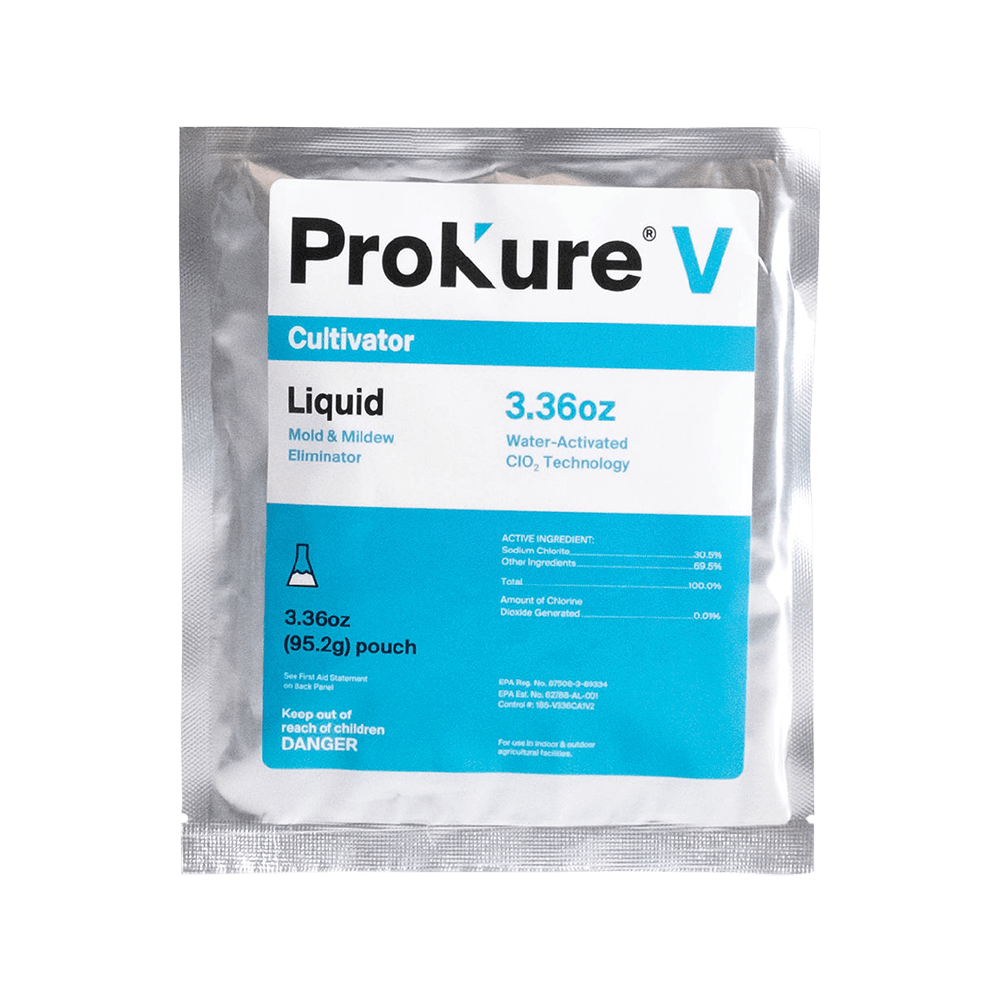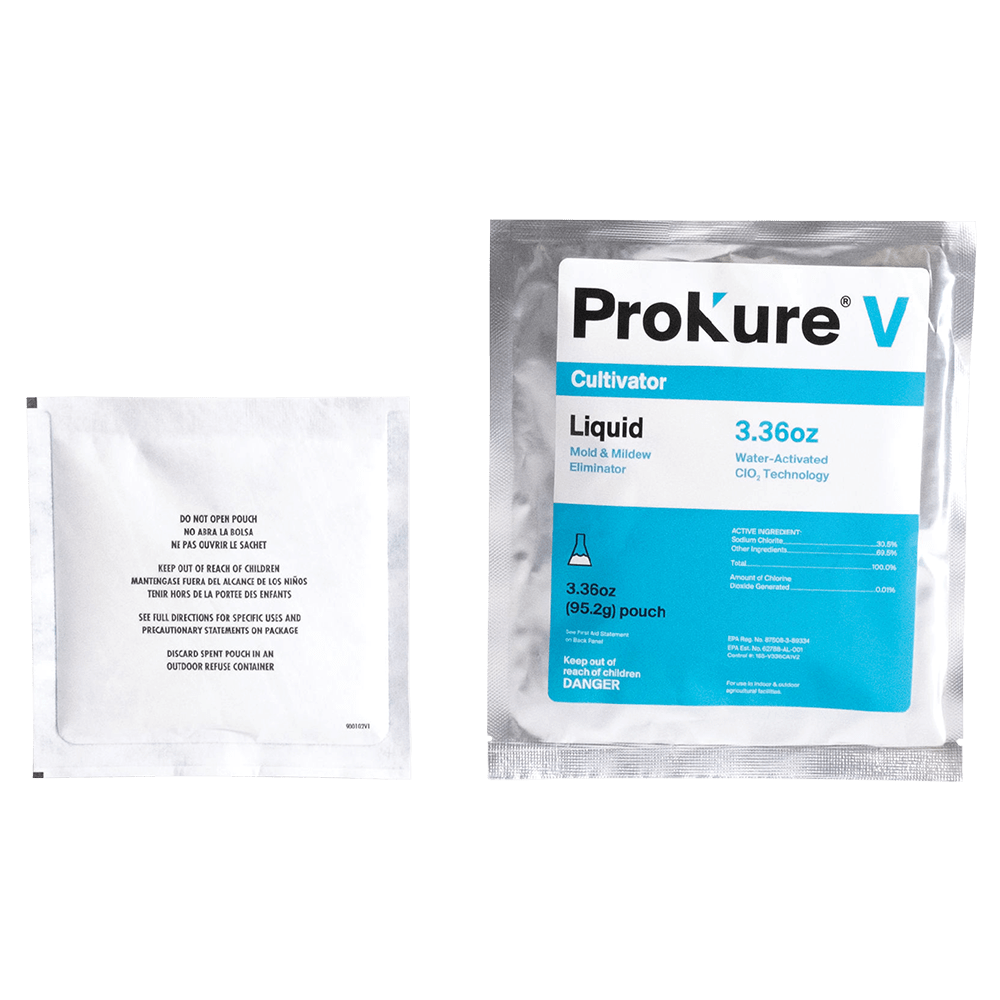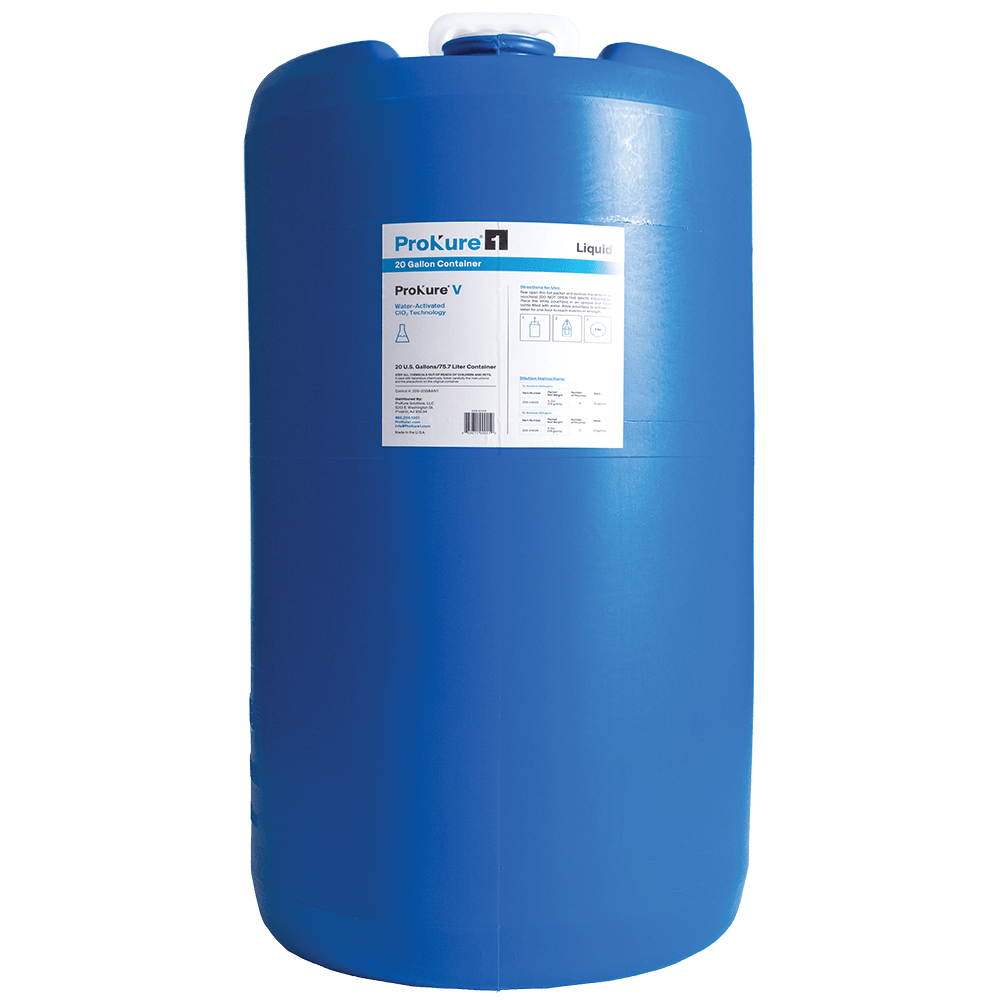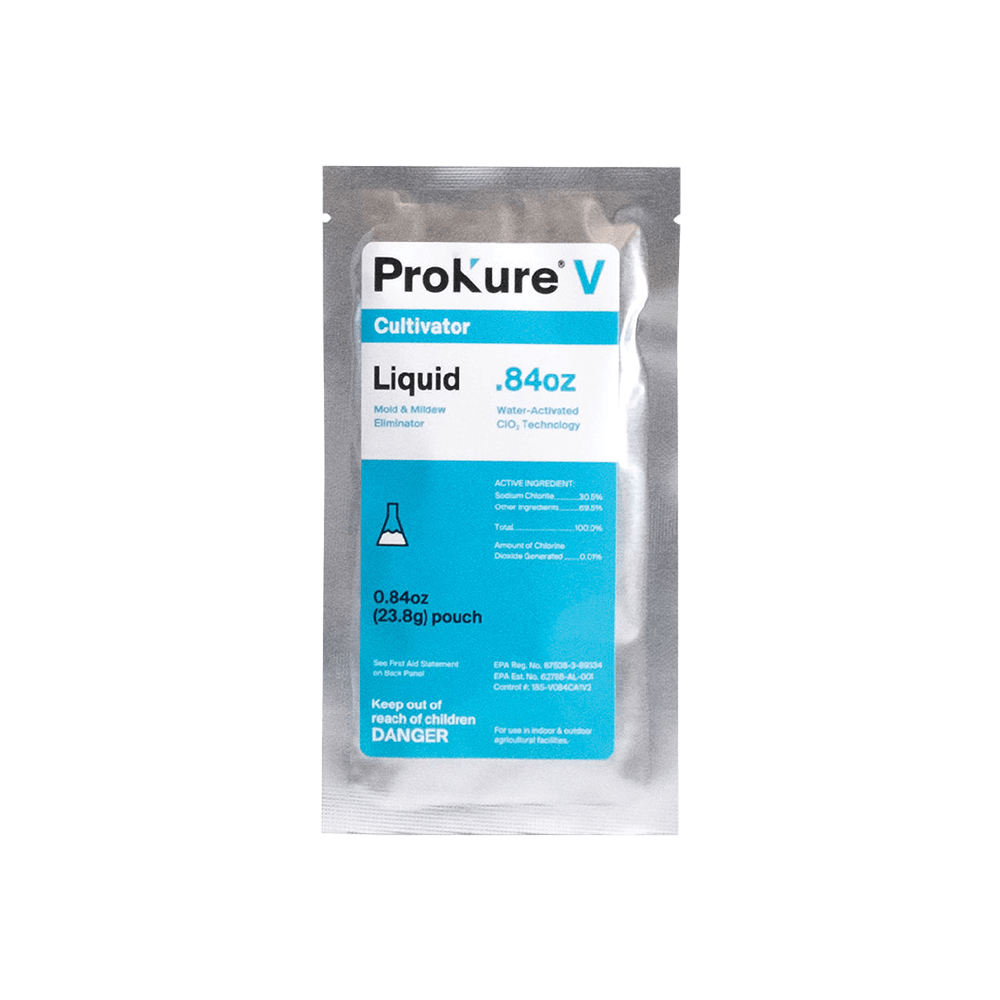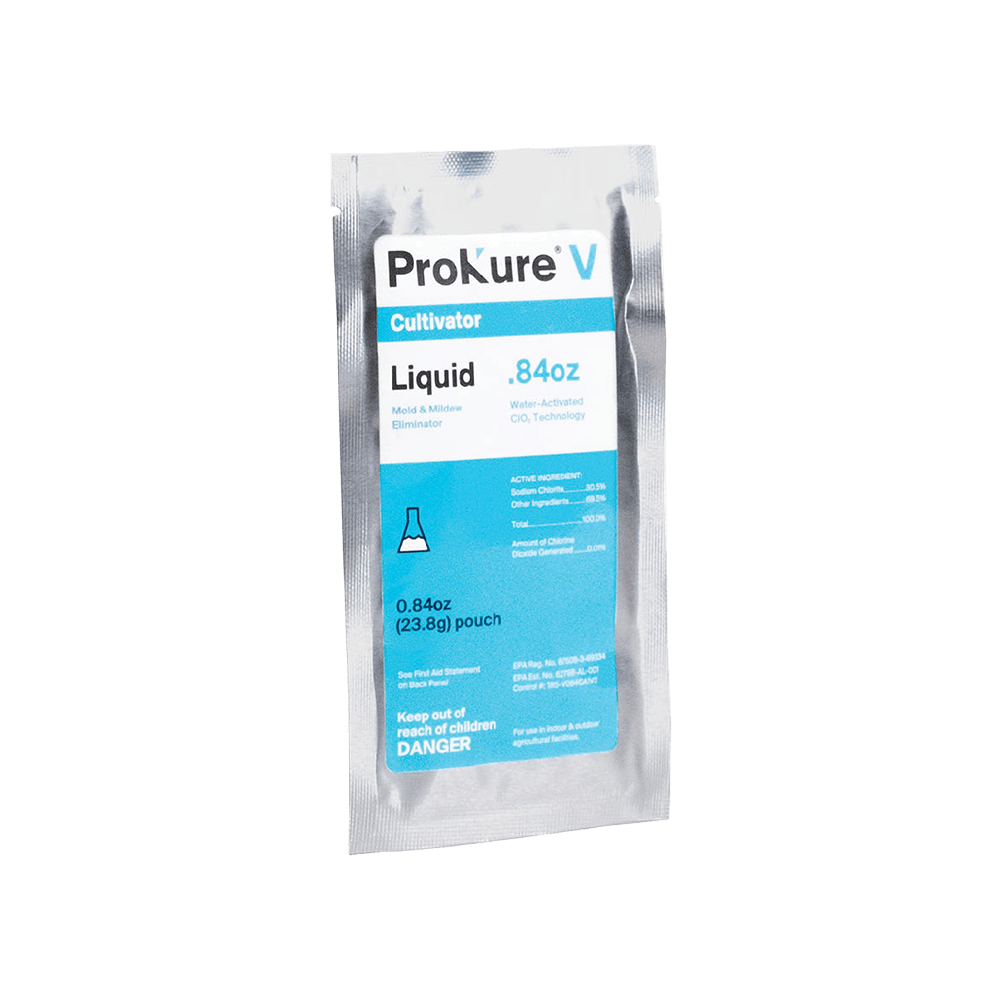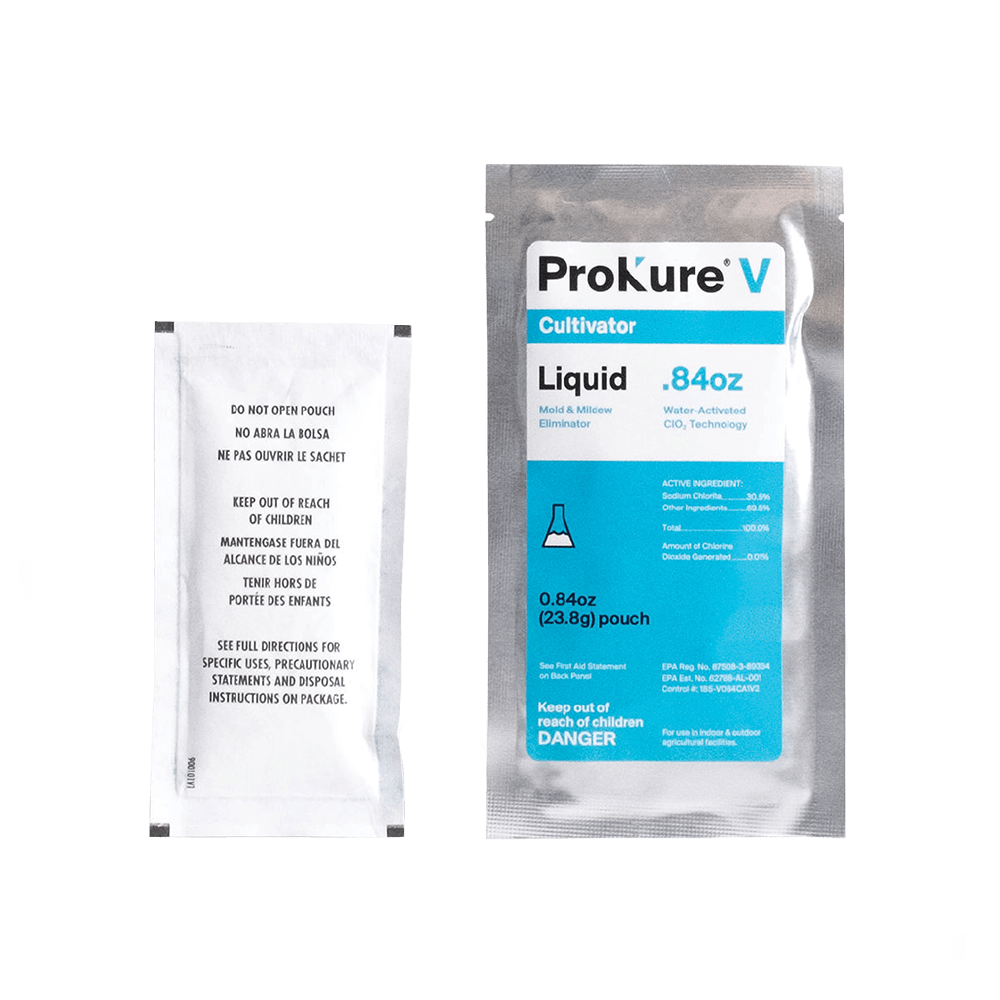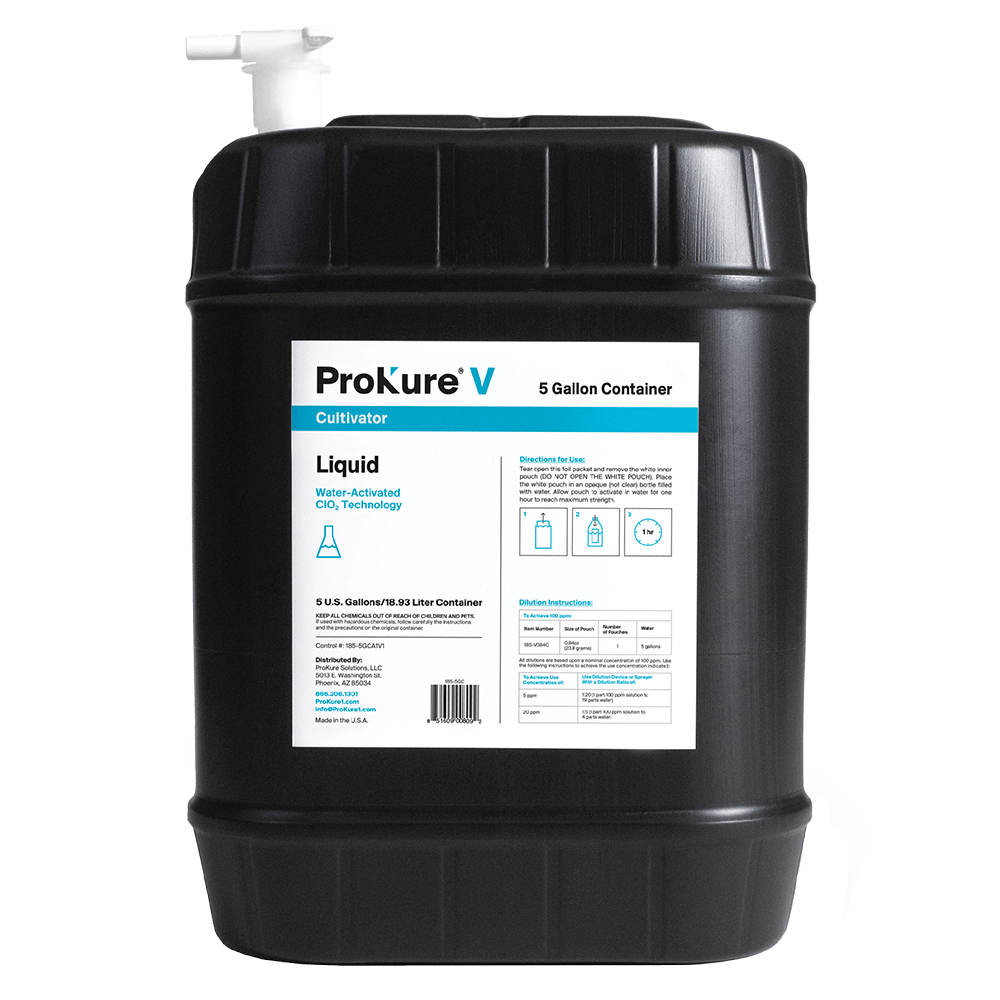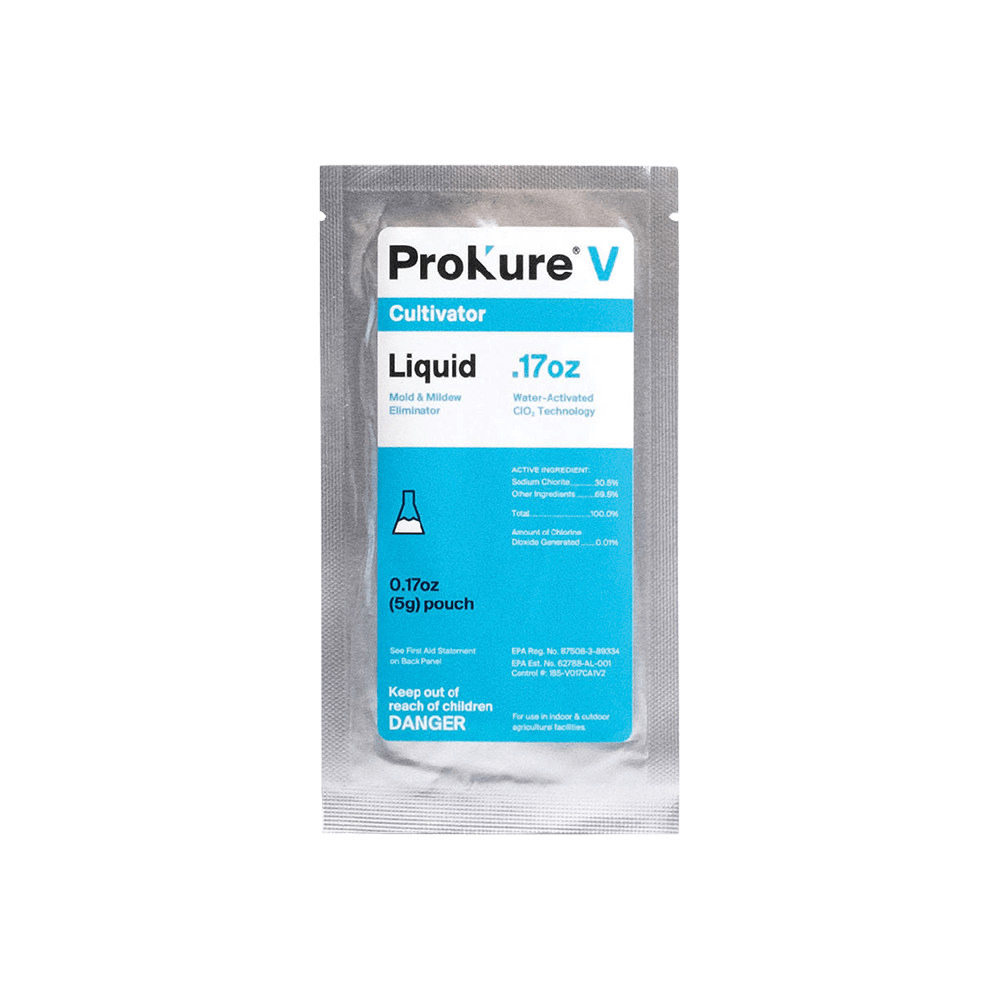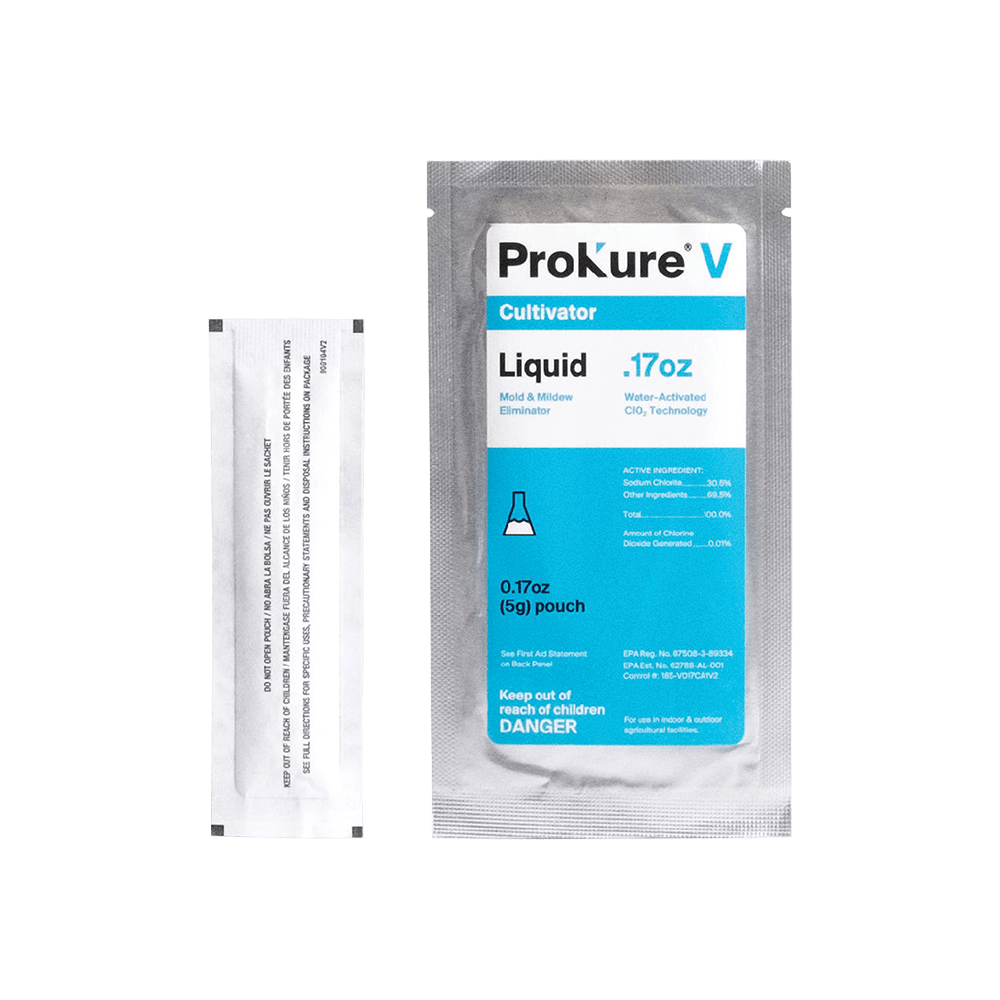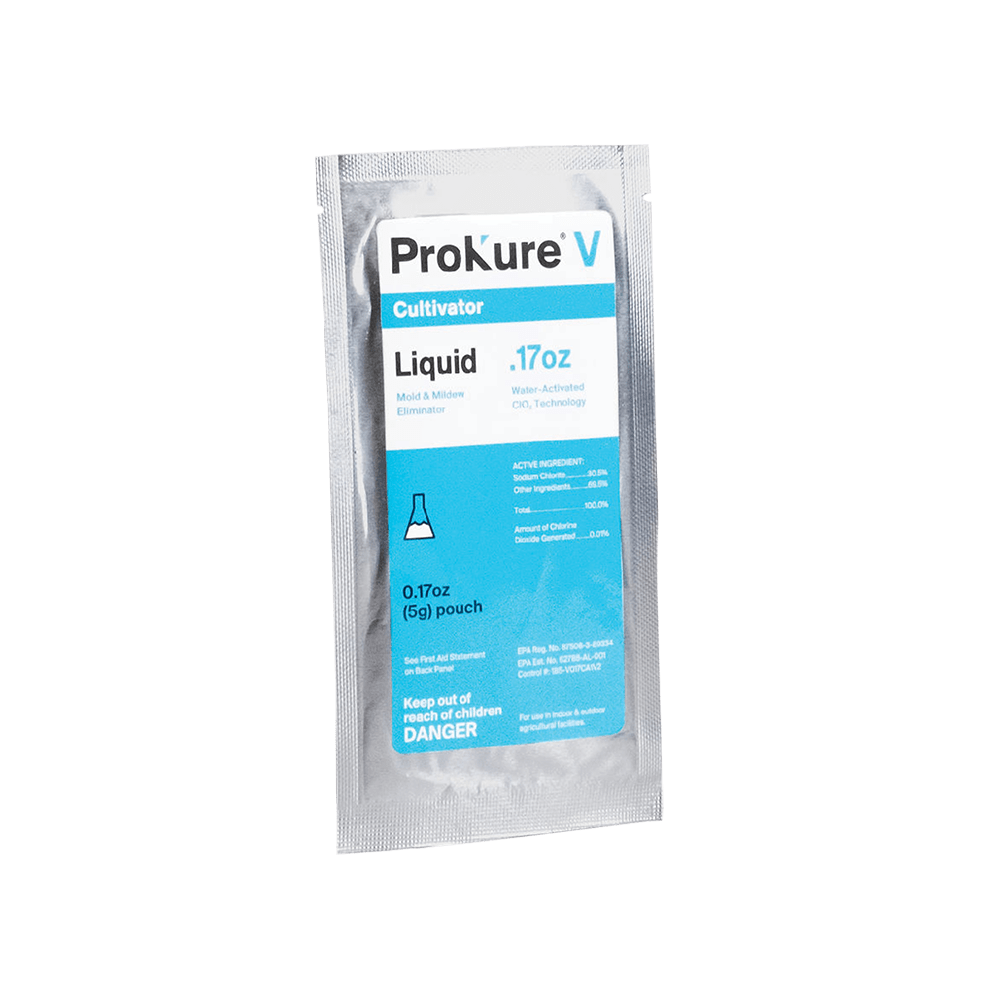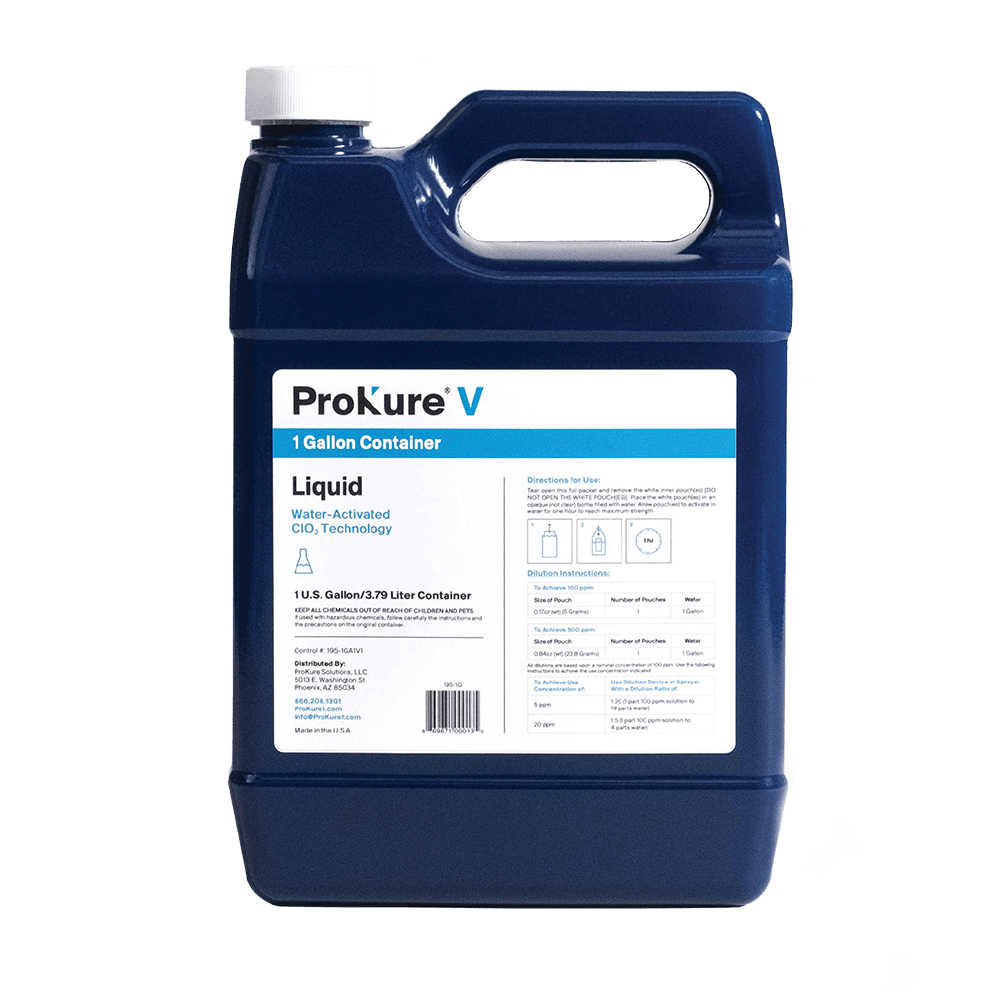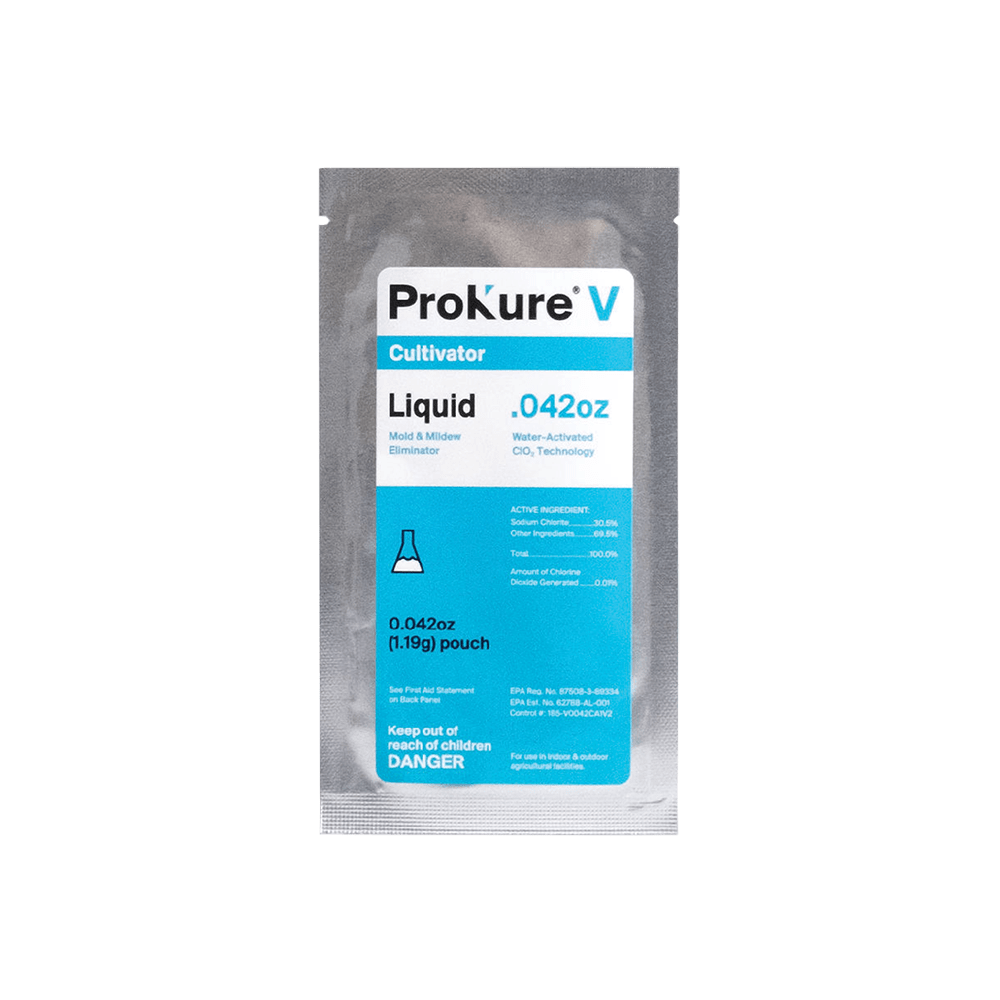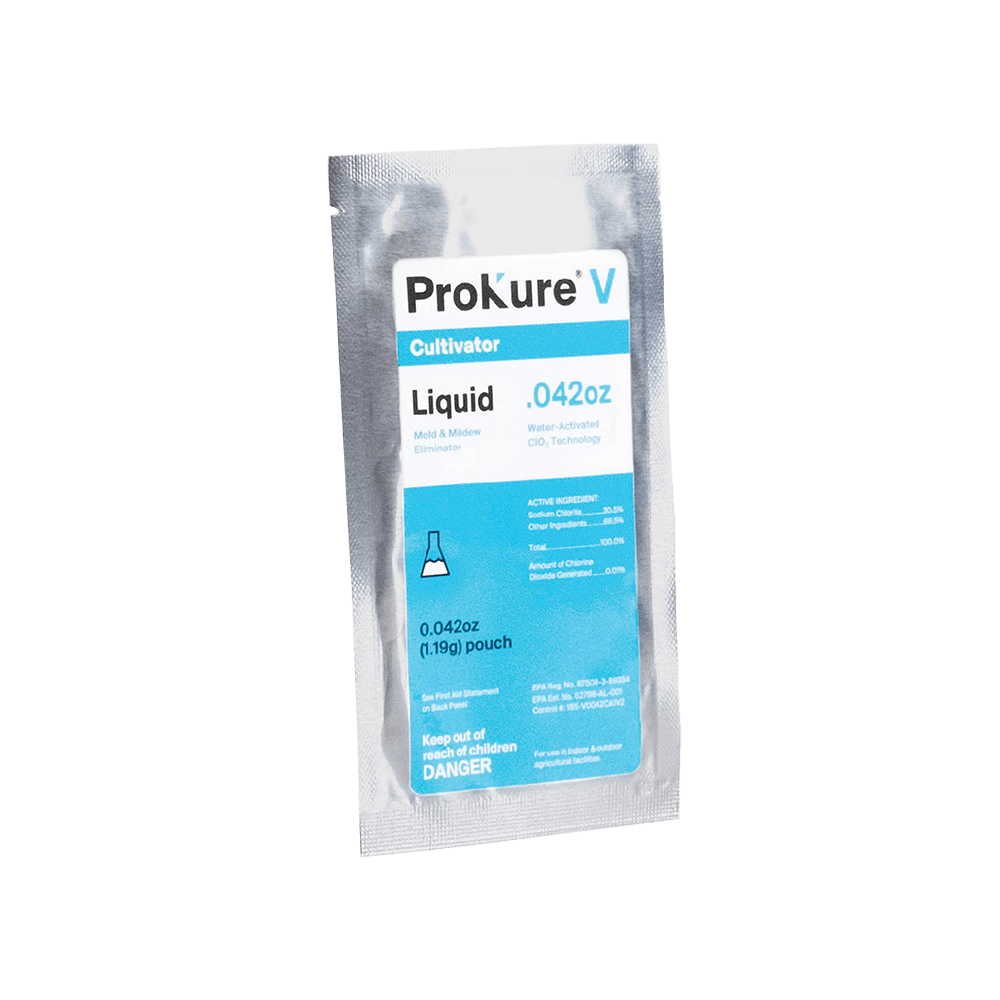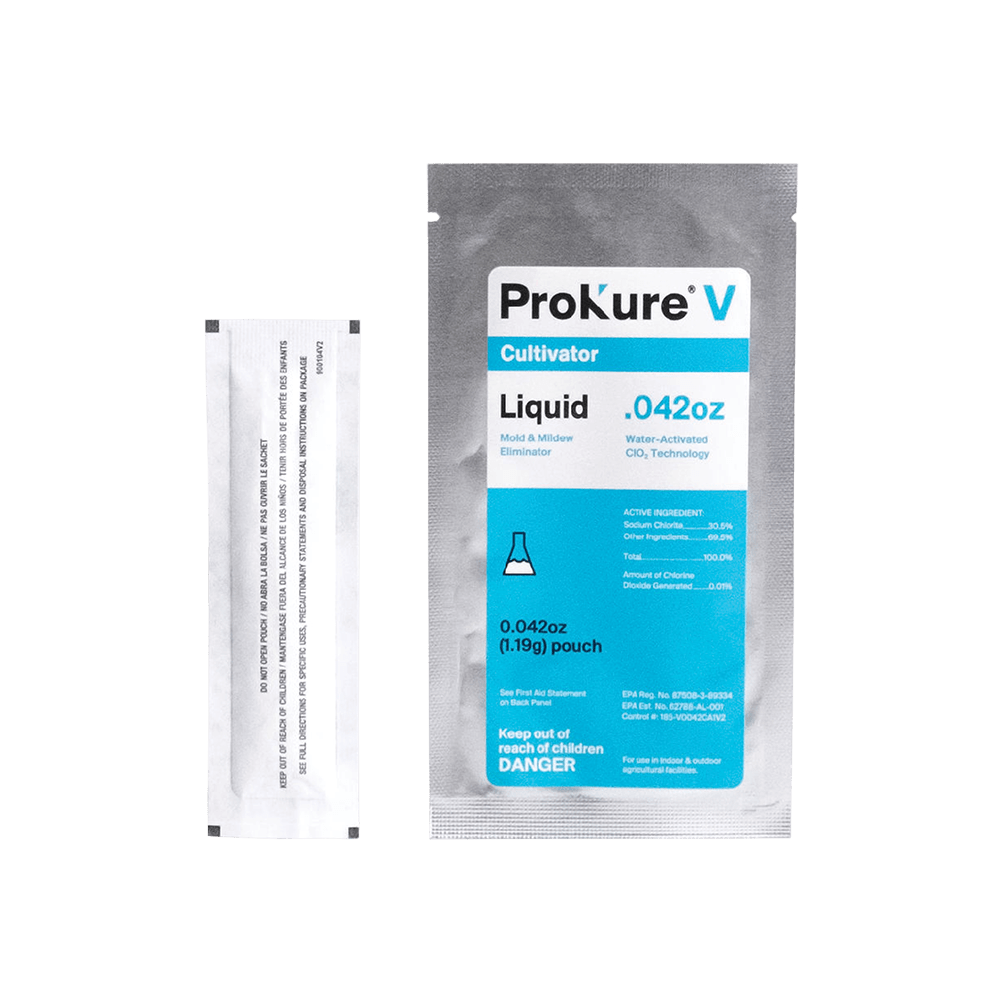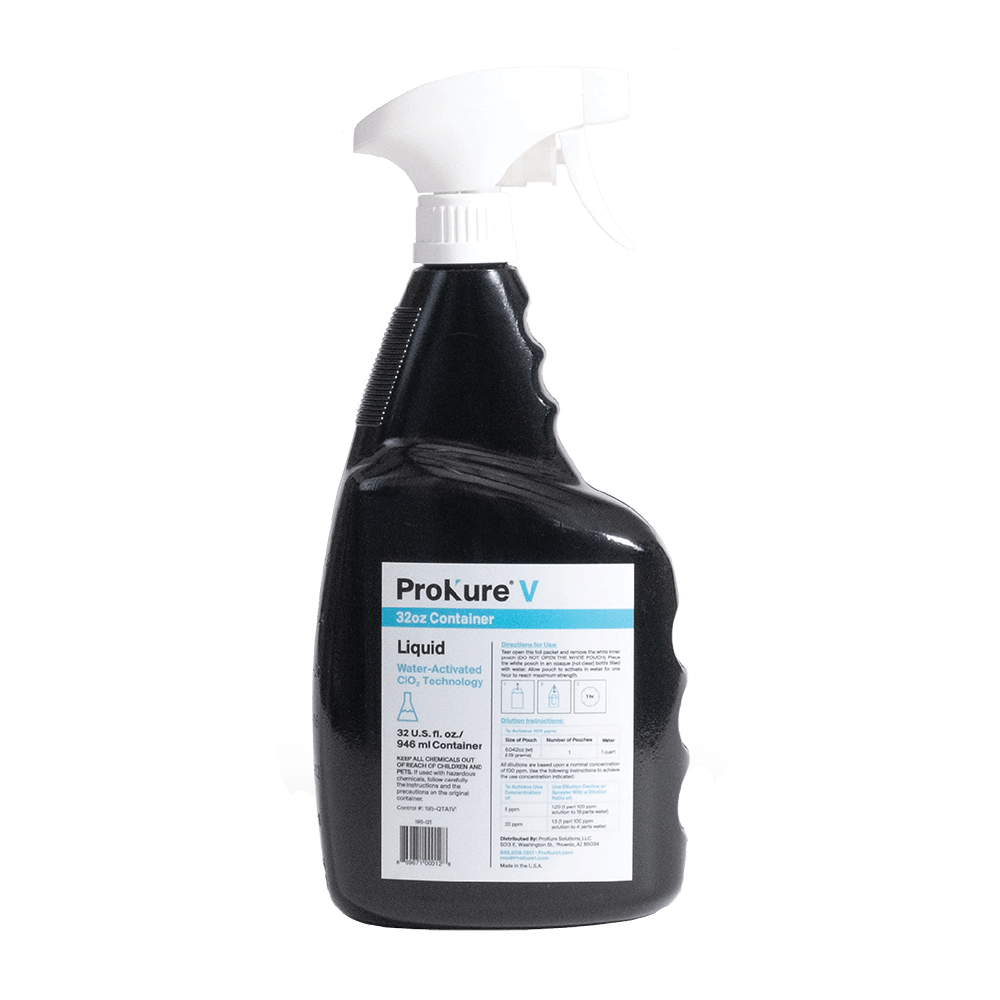 Liquid
Mold & Mildew Eliminator
Kills mold and mildew.
Hospital-type disinfectant.
Kills SARS-COV-2 virus on hard non-porous surfaces in 30 seconds.
Suitable for use with plants in the room.
Leaves no residue.
See product label for claims, instructions, mixing/dilution, and PPE requirements.
---
Yield: 20 gallons / Pair with: 20-Gallon Drum
Yield: 5 gallons / Pair with: 5-Gallon container
Coverage: 1 gallon / Pair with: 1-gallon container
Coverage: 1 quart / Pair with: 32oz bottle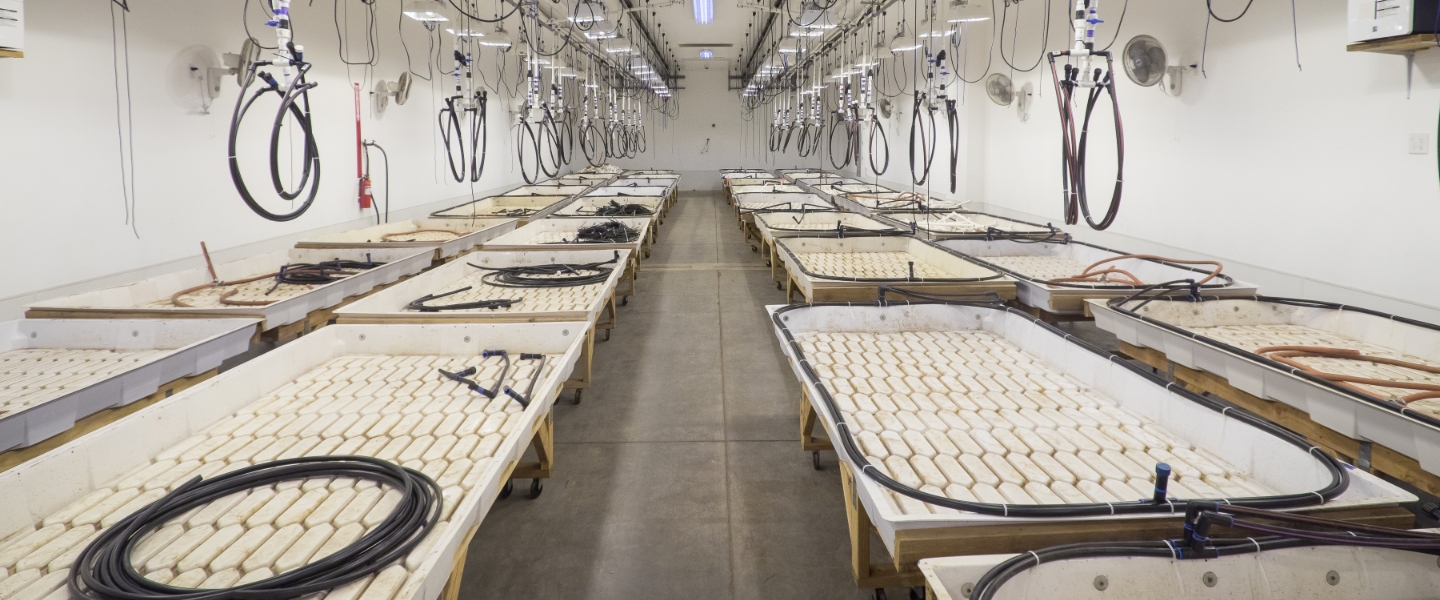 Why use ProKure V in your facility?
Let's break it down: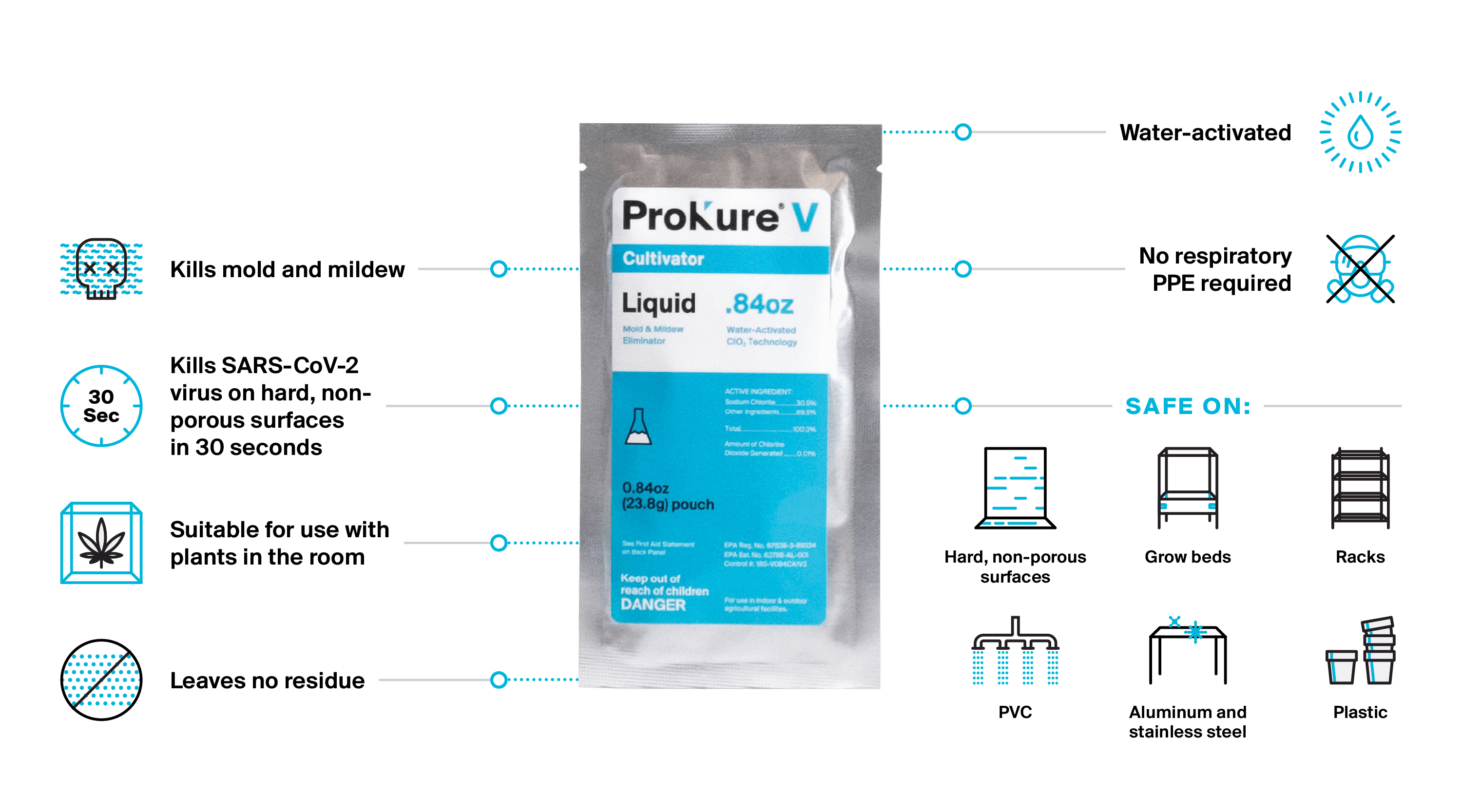 Activating ProKure V
These instructions are specific to the product shown below. Always read your product label before activating any ProKure products.
START HERE:
STEP 1
Tear open the foil package.
Remove the white inner pouch.
DO NOT OPEN WHITE INNER POUCH.
STEP 2
Add the pouch to an opaque (not clear) ProKure container filled with five gallons of water.
STEP 3
Agitate for one minute at 15-minute intervals until full activation at one hour.
STEP 4
Use stored formula within 15 days of activation.
That's it! You're ready to go.
Kind Words From the "I Don't Usually Write Reviews" Crowd
[Prokure is] easy to use and does not leave any harmful residue, making it a great choice for [our] facilities who prioritize both efficiency and safety.
The customer service is top notch, along with providing knowledgeable support and guidance for how the products can help our facilities.
You can rely on these guys to help…
It's so efficient!
ProKure is the best.
ProKure is not just a great product that helps keep mold/mildew in check or helps clean rooms that show signs of those problems, but they also value their customers and will build a working relationship with you so they can provide the best customer service possible.
Let's Talk
We can show you how our product solutions align with your needs. Complete this form and a representative will be in contact with you shortly.
---
Want to leave us a testimonial? This is the place to do it. We want to hear from you!